I WANT TO LIVE IN A BUBBLE / 2
It's incredible how colors change our emotions. They are arranged around the face and live their own independent lives. The friendship between face and darker spots is subtle.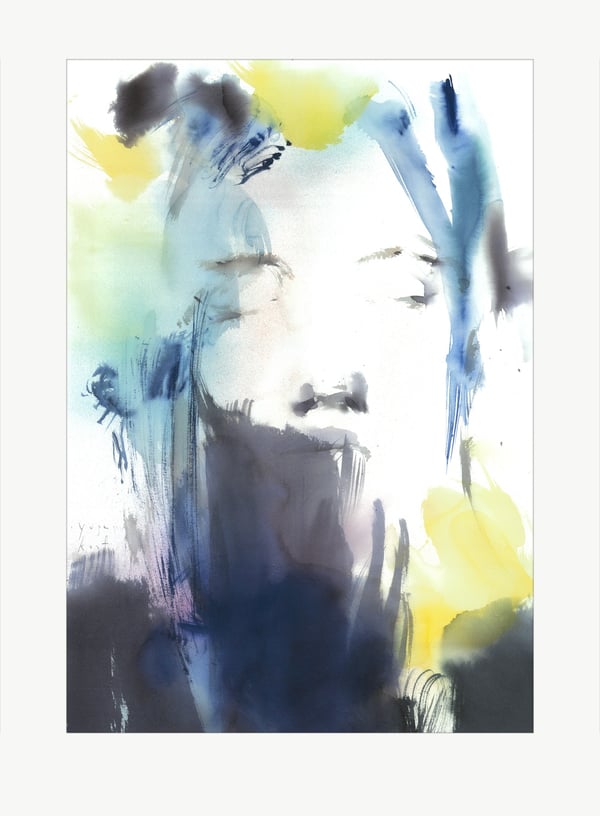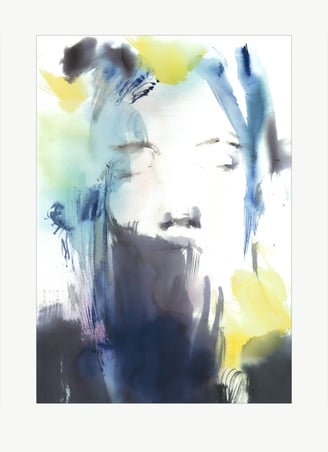 PAINTING: One-of-a-kind Artwork
MEDIUM: Watercolor
PAPER: 300 g cold pressed
SIZE: 55.5 x 80.5 cm / 21.8 x 31.8 in
FRAME: Not included
DETAILS: Titled & dated on reverse
STATUS: On sale
We can create beautiful things together.