WHERE DO WE GO FROM HERE?
A poster about how important it is to choose friends wisely. Research shows that social networks influence our behavior and attitudes.
I encourage discussion.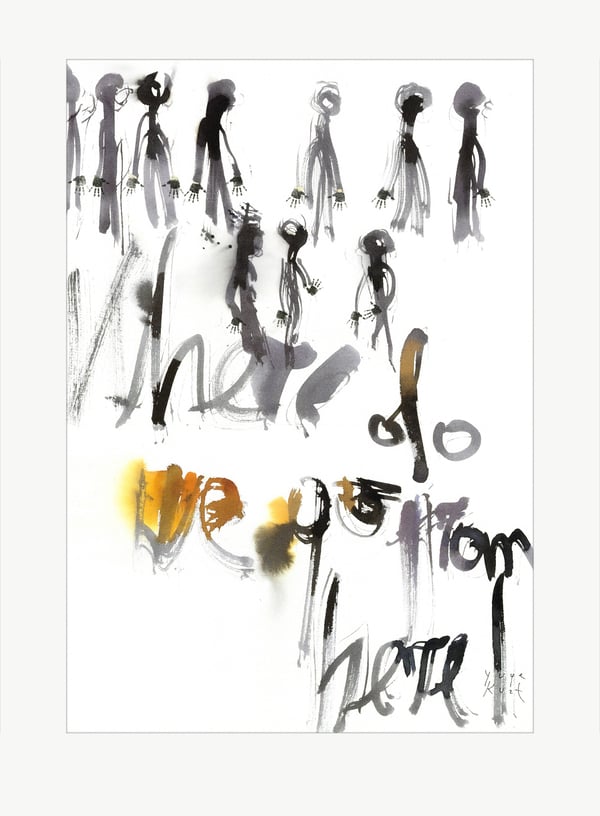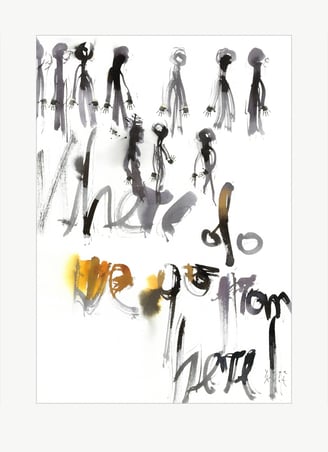 PAINTING: One-of-a-kind Artwork
MEDIUM: Watercolor, gold
PAPER: 300 g cold pressed
SIZE: 55.5 x 80.5 cm / 21.8 x 31.8 in
FRAME: Not included
DETAILS: Titled & dated on reverse
STATUS: On sale
We can create beautiful things together.