The fresh smell of the puddles around the pool and the damp evoke memories. In this piece, I allowed colors to run and create the composition. The golden line is the sun's rays after the rain. The intermediate state is always unique.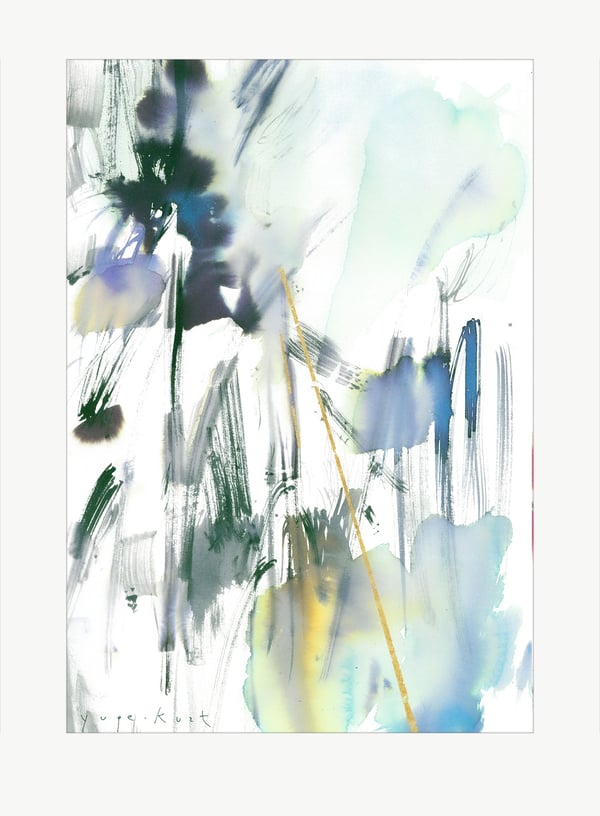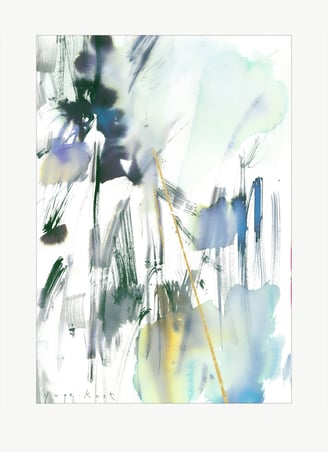 PAINTING: One-of-a-kind Artwork
MEDIUM: Watercolor, gold, manual black printing
PAPER: 300 g cold pressed
SIZE: 55.5 x 80.5 cm / 21.8 x 31.8 in
FRAME: Not included
DETAILS: Titled & dated on reverse
STATUS: Sold
We can create beautiful things together.