I want to invite you to take a closer look, even closer. Yellow always looks particularly special. Realistic objects can become very abstract when they are cut out of context. Less is more in this composition.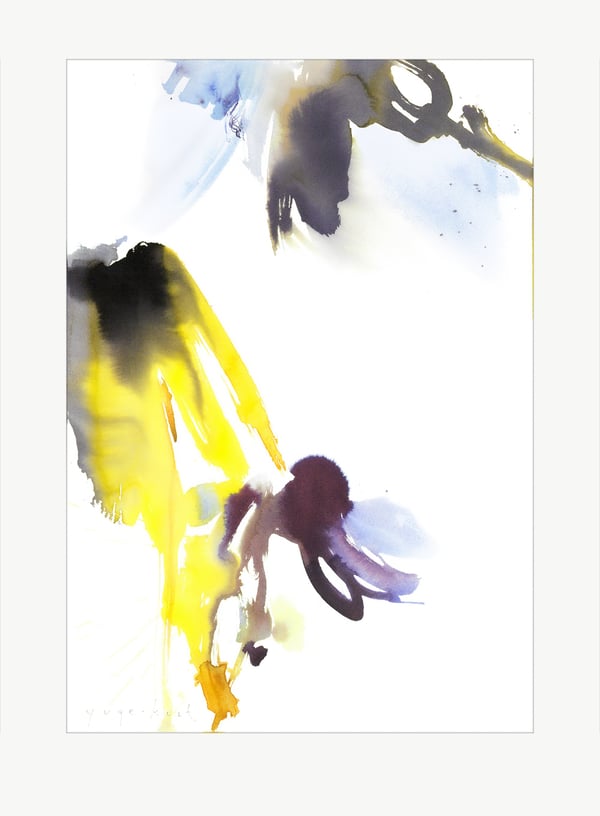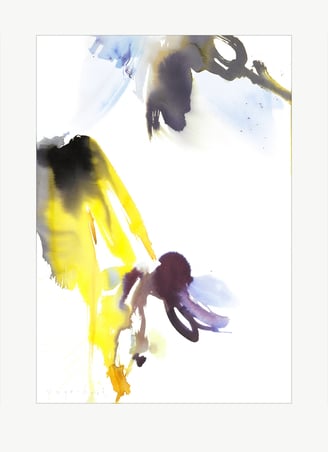 PAINTING: One-of-a-kind Artwork
MEDIUM: Watercolor, manual black printing
PAPER: 300 g cold pressed
SIZE: 55.5 x 80.5 cm / 21.8 x 31.8 in
FRAME: Not included
DETAILS: Titled & dated on reverse
STATUS: Sold
We can create beautiful things together.