FASHION IS GOING OUT OF FASHION
The fun image turns into action from the very first moment. Models that hide emotions are different. I tried to imagine what it would be like if they went on the podium laughing.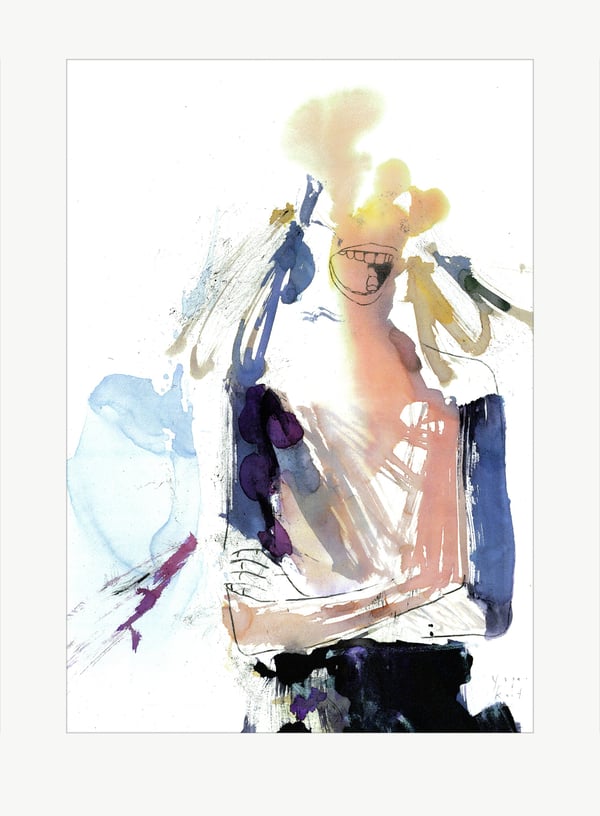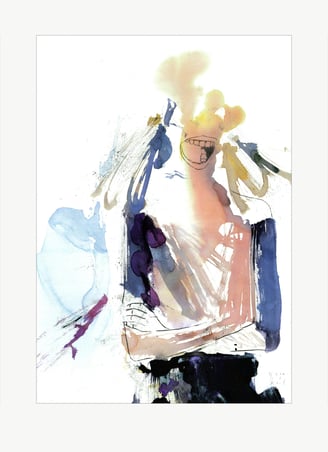 PAINTING: One-of-a-kind Artwork
MEDIUM: Watercolor, manual black printing
PAPER: 300 g cold pressed
SIZE: 55.5 x 80.5 cm / 21.8 x 31.8 in
FRAME: Not included
DETAILS: Titled & dated on reverse
STATUS: On sale
We can create beautiful things together.